In the following blog post, I will discuss the lives, legacies, and impact of Harvey Milk and Sylvia Rivera, two individuals who pushed to make America more equitable for LGBTQ+ individuals. I chose to research these two individuals as they are icons in the push for LGBTQ+ rights in America. In both public office and grassroots outreach, they were able to make a meaningful impact in their respective communities. I wrote this blog post because I want their stories to reach more youth.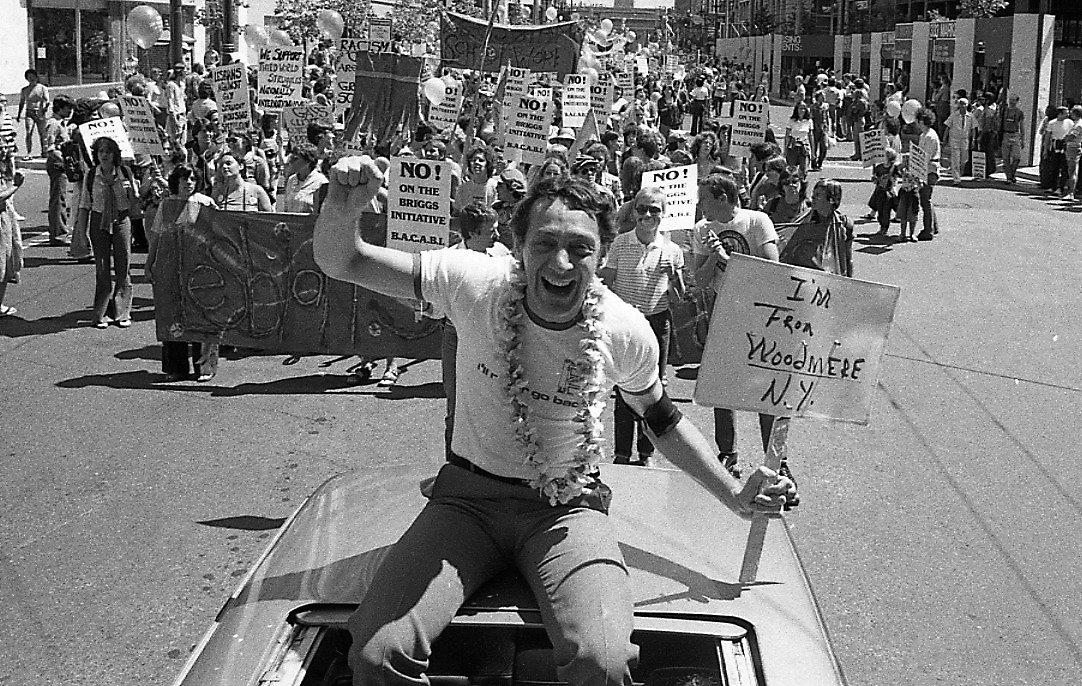 Harvey Milk
Harvey Milk was an American politician who championed human rights and civil rights while on San Francisco's Board of Supervisors. Harvey Milk was born in Woodmere, New York on May 22, 1930, to Lithuanian Jewish parents. By the time Milk was in high school, he knew he was gay. While in college, Milk questioned issues surrounding representation and diversity. Following college, Milk enlisted in the Navy during the Korean War and received an "other than honorable" discharge for his engagement in sexual activity with other enlisted men. After working several jobs, Milk moved to San Francisco where he opened a camera store in the city's rapidly growing gay community. As Milk grew as a leader in the gay community, his popularity grew when he openly challenged the city's conservative, homophobic leadership. 
Harvey Milk co-founded the Castro Village Association after local merchants attempted to prevent two gay men from opening their stores. The Castro Village Association, with Milk as the president, became the first organization of LGBTQ+ businesses in the nation. In 1974, Milk organized the Castro Street Fair to attract more patrons to the area's LGBTQ+ businesses. The Fair's success made the Castro Village Association an effective tool for LGBTQ+ merchants and a blueprint for LGBTQ+ communities elsewhere in the U.S. 
In 1973 was defeated in his run for the city's Board of Supervisors. After another unsuccessful run in 1976, Milk was finally elected in 1977. As a result of this election, Milk became one of the nation's first openly gay elected officials. Milk's election was symbolic and victorious for the LGBTQ+ community. While serving on the board, Milk's progressive agenda included protecting gay rights through his sponsorship of an anti-discrimination bill, creating low-income housing, establishing daycare centers for working-class parents, and tax code reforms. Milk was known to speak out in the interest of marginalized communities including racial and ethnic minorities, women, and LGBTQ+ folks. While in office, Milk facilitated the development of a bill to ban discrimination in employment, public, and housing accommodation based on sexual orientation. 
Harvey Milk was assassinated after serving less than a year on the Board of Supervisors. Despite his short time in office, Harvey Milk's agenda marked important strides toward gay rights in California and the nation as a whole. In the years following his death, several public centers, schools, and buildings throughout California were named in his honor. The Harvey Milk Foundation was established with dedication to Milk's vision of equality for all people.
Sylvia Rivera
Sylvia Rivera was an American transgender rights and gay liberation activist who worked out of New York City. Sylvia Rivera was born to a Puerto Rican father and a Venezuelan mother in New York City in 1951 and was assigned male at birth. Raised by her grandmother at an early age, Rivera expressed effeminate behavior and experimented with makeup and clothes. Rivera was rejected and beaten by her peers for expressing herself. At the age of 11, Rivera ran away from home and, out of desperation, became a child sex worker in Times Square. Here on the streets of New York City, Rivera was welcomed into a group of drag queens where she adopted a new lifestyle. Among this group, River adopted the name "Sylvia" and became a drag queen herself.
While the Civil Rights Movement, Vietnam War, and Women's Rights Movement waged on, Rivera began to establish her activism. At the age of 17, Rivera participated in the Stonewall Riots on June 28, 1969. Rivera confirmed that she threw the second molotov cocktail in protest of the police's raid of the Stonewall Inn's gay bar. For six days, Rivera refused to give up rioting and go home. Rivera resisted police arrest and was involved in several protests against the initial raid. Following the riot, Rivera co-founded the Gay Liberation Front. 
Along with her friend Marsha P. Johnson, Rivera co-founded STAR (Street Transvestite Action Revolutionaries), a group designed to empower and support gay and trans youth. Over time, the group became a safe space for organization and discussions surrounding issues facing New York City's transgender community. During operation, STAR doubled as one of the world's first trans youth centers and political organizations for trans rights. STAR served as a pillar for New York City's transgender community. 
Following her death in 2002, the Sylvia Rivera Law Project (SRLP) was formed in her honor. SRLP is a non-profit organization that strives to provide intersex, transgender, and gender non-conforming low-income people of color free training and legal services. 
By Monica
Sources: